Here's another Lucy Thomas favorite, Somewhere Over the Rainbow, a cover of the Eva Cassidy version of this classic song.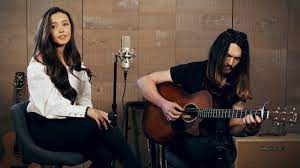 This song was composed by Harold Arlen in 1939, with lyrics by Yip Harburg. Over the Rainbow was originally sung by Judy Garland in the Film "The Wizard of Oz" in the same year and won the Academy Award for Best Original Song.
Over the Rainbow has been covered many times by many amazing artists, with Eva Cassidy's iconic cover being one the most famous and best loved.
I love this simple yet eloquent arraignment with a single guitar accompaniment by James Frankland, thereby featuring Lucy's exquisite, heavenly voice. Listening to it always lifts me skyward. See you there, singing with the angels!
DJ Doc K