Here's our spiritual song for today, Alabaster Box as sung by 54 year-old Lillie McCloud (who looks much younger), originally by Cece Winans. In the last seven years since Lillie appeared on The X Factor, 40 million views of it have been registered on YouTube. In other words, people like it!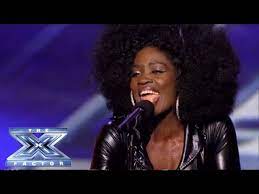 https://www.youtube.com/watch?v=o3U4kxuBfIo
And to see the marvelous, moving video with Cece Winans singing, lyrics on the screen, and scenes from a movie about Jesus and this episode, click:
https://www.youtube.com/watch?v=IsjO5u_d-0Y
In fact, you may want to watch this Winans-with-lyric-movie-version first.
Enjoy. Love. Forgive. Be healed. Be a healer.
DJ Doc K
P.S. Lillie has several other songs on YouTube.