Well, my friends, I have not found any new spiritual songs. So, I am back to posting another classic rock 'n roll song: Sweet Little Sixteen By Chuck Berry. I was 12 years old when this one came out in 1958 (just yesterday, but it seems like a past lifetime). I loved this song. How about you?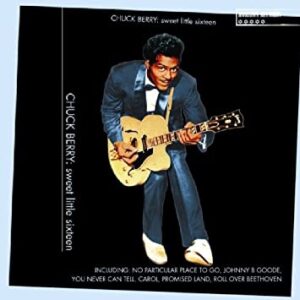 https://www.youtube.com/watch?v=ZLV4NGpoy_E
I love how the guys in the audience wear white shirts, ties and jackets. Try to imagine that happening now. And I love the way Chuck moves around and dances as he plays and sings. What a performer he was!
Let's rock, let's roll. Have some fun. Be sixteen again.
And then, in remembrance of your newborn spiritual youth, find some new way to love God and one another, at sweet little sixteen or any other age. Let the good (God) times roll! And keep them feet a-tapping!
DJ Doc K