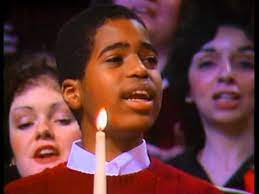 Here's our song for today: Light One Candle by Peter, Paul and Mary on a PBS Holiday Concert. This song is usually presented at the Jewish celebration of Hanukkah. However, many of its verses are universally applicable to peoples and places worldwide, today as much as ever.
Peter Yarrow of Peter, Paul & Mary, who wrote this song, is the son of educated Ukrainian Jewish immigrants who came to the USA in 1922. So we certainly can keep Ukraine in mind as we listen to, and sing along with, this touching, affirmative song. We can light a candle, within and without, every day this Chanukah/Christmas season, as spiritual energies pour into the planet.
To see and hear the song, click here. To read an article about the song, click LightOneCandleArticle.
This song reminds me of the Chinese proverb: It is better to light a candle than to curse the darkness.
DJ Doc K