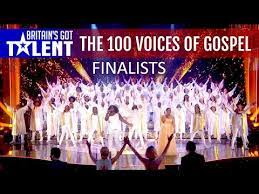 Here's our song for today: I Gotta Feeling, We Are the World, Oh Happy Day by the 1000 Voices of Gospel. I love this presentation, having hear it at least a hundred times now. To me, they were my favorite to win 2016 BGT.
Click here to see and hear it.
DJ Doc Happy world and solar system citizen.